Listen: Roger Waters' Lead Single Off First Album in 25 Years Has a Strong Pink Floyd Vibe
"Is This The Life We Really Want?" coming your way on June 2.
jomatami
Ultimate Guitar

jomatami
UG News editor since early 2013. King Crimson fan. I handle the 'news' around here.
Posted Apr 21, 2017 03:05 PM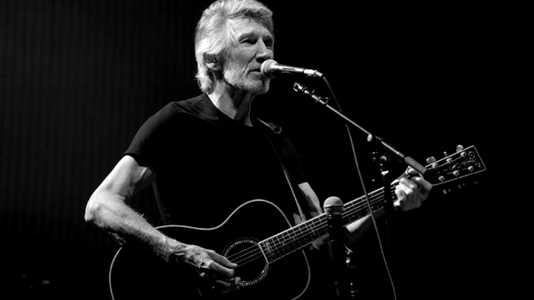 Pink Floyd co-founder Roger Waters is streaming "Smell the Roses" as the lead single off "Is This The Life We Really Want?", his first solo album in 25 years. 
Produced by Radiohead's Nigel Godrich, the record is due out on June 2 via Columbia Recors, featuring 12 fresh tracks from Mr. Waters.
Apart from Roger on vocals, acoustic and bass guitar and Nigel on keyboards and guitar, the album features Gus Seyffert (bass, guitar, keyboards), Jonathan Wilson (guitar, keyboards), Joey Waronker (drums), Roger Manning (keyboards), Lee Pardini (keyboards), and Lucius (vocals) with Jessica Wolfe and Holly Proctor.
The goods await below.
'Is This The Life We Really Want?' track listing
1. When We Were Young
2. Deja Vu
3. The Last Refugee
4. Picture That
5. Broken Bones
6. Is This the Life We Really Want?
7. Bird in a Gale
8. The Most Beautiful Girl
9. Smell the Roses
10. Wait for Her
11. Oceans Apart
12. Part of Me Died