'Lullaby Versions of Slipknot' Album Announced
Metal giants to get lullaby treatment.
Unregistered
Ultimate Guitar
Posted Jun 18, 2013 03:57 PM
Twinkle Twinkle Little Rock Star have announced a new CD of "Lullaby Versions" of metal songs. This time, the company is taking on the music of Slipknot.
The creative group has also released a mission statement regarding their transformation of rock and metal staples into lullabies:
"We feel our lullaby line fills a vacant musical niche. There are other lines of pop music lullabies but we decided to take the approach of being high end musically rather than simply doing these as a novelty. After all, just because the music is for a baby it doesnt have to sound unsophisticated. We feel we owe it to the artists that we are covering to do their music justice and our standard of quality transcends the lullaby genre. In fact, in addition to soothing babies our fans use our music for yoga, massage and sleep therapy or just general relaxation. We like to call them 'lullabies for all ages' and the diversity of use is testament to that."
The tracklisting to the CD, which will be released on July 2nd, is as follows:
01. Wait And Bleed 02. Psychosocial 03. Before I Forget 04. Dead Memories 05. Duality 06. Left Behind 07. Pulse Of The Maggots 08. Snuff 09. Spit It Out 10. Sulfur 11. (Sic) 12. Vermillion, Pt. 2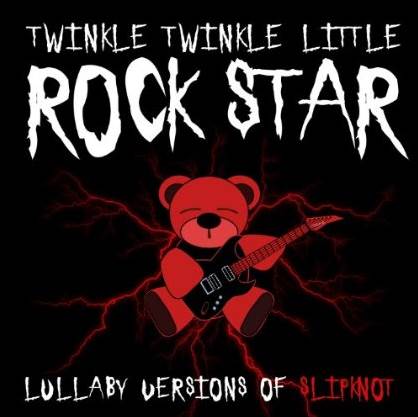 The other similar creative group, Rockabye Baby, has recently announced the release of lullaby renditions of the White Stripes.