New Arcade Fire's Album Details Revealed
More info on the Canadians' fourth album - including new music video information - appears online.
Unregistered
Ultimate Guitar
Posted Aug 27, 2013 02:19 PM
Now it's official: new music from Arcade Fire will be revealed on September 9, Consequence of Sound reports.
Billboards containing the previously revealed "Reflektor" sign with the September 9 date and 9 PM time alongside with Arcade Fire title and monogram started appearing on the streets of New York and Los Angeles. You can see some photos below.
It's not known yet what "Reflektor" actually is - new album title or new single.
It was also revealed that the band is shooting the new music video with Anton Corbijn on the helm of directing and Martijn van Broekhuizen behind the camera.
Former LCD Soundsystem mainman James Murphy is heading the production duties on new Arcade Fire LP and has nothing but words of praise on new album.
"There's a whole complement of people in that band who could have their own bands, or are a successful solo artist. They're all so phenomenally talented and full of ideas so songs keep on coming. The last time I dared think it was finished I came back to the studio three days later to mix and they'd written two new songs for the album! So it was like, uh, 'Let's record these too!' But it sounds awesome. Really."
Speaking about the sound of the record, he added: "It sounds like Arcade Fire in the way that only Arcade Fire sound like Arcade Fire, you know? It's really f--king epic. Seriously. I mean, I feel at this point like I'm too close to it to really talk it up and do it justice. You know?"
In the other recent news it was revealed that Arcade Fire will score Spike Jonze's movie "Her." Starring Joaquin Phoenix and Scarlett Johansson, the film is also set to feature performances from Rooney Mara, Amy Adams and Olivia Wilde. Following the story of a man who falls in love with a computer operating system, it will be released in selected cinemas on November 20.
What do you expect from new Arcade Fire record? Let us know in the comment section.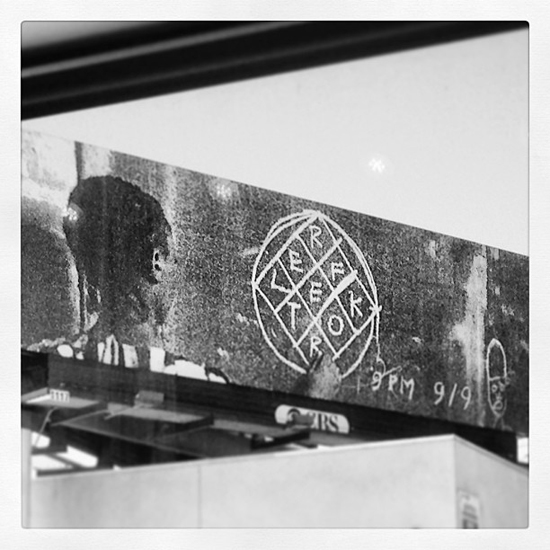 Arcade Fire. #reflektor. Something gonna happen at 9pm on 9/9. Awesome. http://t.co/embMLNsDQ0
Guillermo Kardolus (@GKardolus) August 26, 2013
The photo in this tweet is courtesy of Guillermo Kardolus.
CONFIRMED: The new Arcade Fire music video is directed by Anton Corbijn. Cinematographer: Martijn van Broekhuizen.
Arcade Fire tube (@ArcadeFiretube) August 23, 2013