New QOTSA Album Coming This Year, Mastodon's Sanders Reveals!
As announced, the recording has commenced a while ago, Troy adds.
jomatami
Ultimate Guitar

jomatami
UG News editor since early 2013. King Crimson fan. I handle the 'news' around here.
Posted Jan 10, 2017 08:12 PM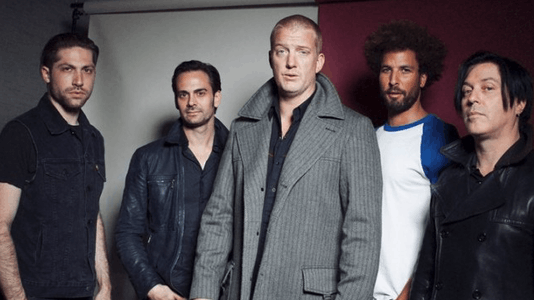 While discussing Gone Is Gone - a supergroup he's part of with QOTSA guitarist Troy Van Leeuwen - Mastodon bassist/vocalist Troy Sanders revealed that Queens are actually in the studio and planning to release a new record in 2017.
He told Rolling Stone: "I like to think none of us needs [Gone Is Gone], but we all really want this band. When that's the mentality, this is special to the four of us. Otherwise, we wouldn't dedicate the first week of 2017 to working on this band."
Reaching the meaty bit, the musician added: "For example, Queens of the Stone Age, Mastodon and At the Drive-In have all been recording, and we all have new records coming out this year.
"We've all been extremely busy writing and recording, and we're about to get super busy touring the world. So I believe we're all fulfilled to a certain degree with all we have going on. That sets a special tone for a very special thing we all share. This band doesn't bring us fame or money, but it brings us a different sense of fulfillment and energy that we all give each other."
Back in June, frontman Josh Homme revealed QOTSA was back in "work mode" without any lineup changes. Then in July, Van Leeuwen confirmed the recording would commence sometime in 2016. Stay tuned for updates.
As for Gone Is Gone, the boys are officially streaming their full-length debut "Echolocation," released on January 6 via Rise Records. You can give it a spin below.