NIN Premiere 'Came Back Haunted'
Listen to the first piece of "Hesitation Marks" here!
Ultimate Guitar
Posted Jun 06, 2013 03:05 PM
Nine Inch Nails are officially back with "Came Back Haunted" single from the upcoming album titled "Hesitation Marks." Listen to the newest song in the player below.
As KROQ reports, the track harkens back to classic NIN, infused with the energy of the band's legendary 1989 debut, "Pretty Hate Machine," bolstered with the epic scope of the 1994 follow-up, "The Downward Spiral."
Buzzing synthesizers and a hard, rolling bass line propel the decidedly industrial rock song, with Reznor's distinctive vocals cutting through the dense maelstrom, screaming "I dont believe it/I had to see it/I came back haunted" throughout the arena-sized chorus.
"I love it," gushed KROQ music director, Lisa Worden. "It's the return of Nine Inch Nails that fans have been waiting for. If this song is any indication, the new album is going to be amazing."
The night before the song's release (June 5), the official Nine Inch Nails tweeted out a message that suggests a September 3 release date for the band's new album, with the title "Hesitation Marks." The tweet also referred to "Halo 28," with Halo numbers being "the numbers assigned to pieces of the Nine Inch Nails discography in the order that they are released." This new upcoming NIN album will be the 28th Halo release (2007 full-length "The Slip" is No. 27).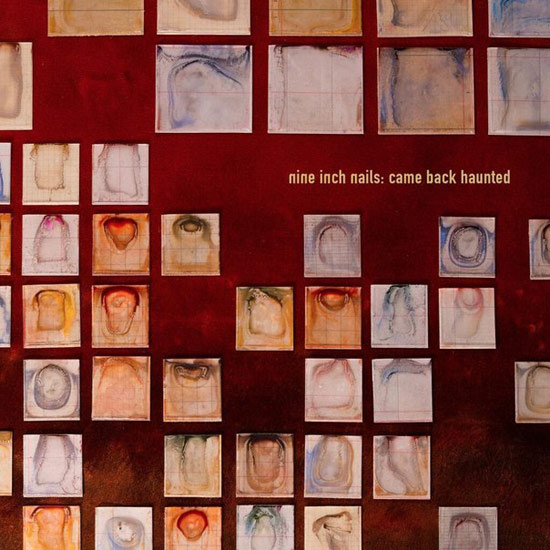 The full list of Nine Inch Nails North American tour dates (supported by Explosions in the Sky and Godspeed You! Black Emperor) is:
09/28 - St. Paul, MN - Xcel Energy Center 09/30 - Kansas City, MO - Sprint Center 10/01 - St. Louis, MO - Chaifetz Arena 10/03 - Montréal, QC - Centre Bell 10/04 - Toronto, ON - Air Canada Centre 10/05 - Cleveland, OH - Wolstein Cente 10/07 - Auburn Hills, MI - The Palace of Auburn Hills 10/08 - Pittsburgh, PA - Petersen Events Center 10/11 - Boston, MA - TD Garden 10/14 - Brooklyn, NY - Barclays Center 10/15 - Newark, NJ - Prudential Center 10/18 - Washington, DC - Verizon Center 10/19 - University Park, PA - Bryce Jordan Center 10/21 - Raleigh, NC - PNC Arena 10/22 - Nashville, TN - Bridgestone Arena 10/24 - Atlanta, GA - Philips Arena 10/30 - Sunrise, FL - BB&T Center 10/31 - Orlando, FL - Amway Center 11/05 - San Antonio, TX - AT&T Center 11/08 - Los Angeles, CA - Staples Center 11/09 - Phoenix, AZ - US Airways Center 11/11 - El Paso, TX - Don Haskins Center 11/13 - Broomfield, CO - 1stBank Center 11/15-16 - Las Vegas, NV - The Joint 11/18 - Portland, OR - Rose Garden Arena 11/19 - Spokane, WA - Spokane Arena 11/21 - Vancouver, BC - Rogers Arena 11/22 - Seattle, WA - Key Arena 11/24 - Edmonton, A - Rexall Place 11/25 - Calgary, AB - Scotiabank Saddledome