Out of the Blue: Slash Spotted in the Studio!
GN'R not touring until late May, leaving plenty of space for studio stuff...
jomatami
Ultimate Guitar

jomatami
UG News editor since early 2013. King Crimson fan. I handle the 'news' around here.
Posted Apr 15, 2017 09:53 AM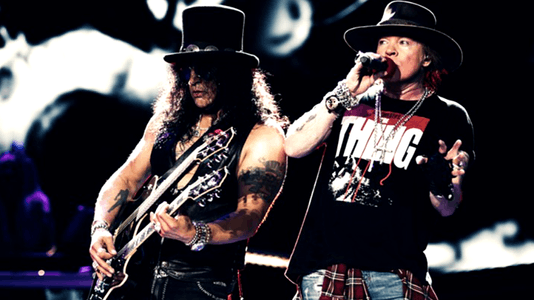 A surprising photo of Slash in the studio has surfaced, featuring GN'R legend at the Twiins Studio with producer Juan C. Llanes.
At the moment, Guns N' Roses are not touring, and won't be hitting the road until late May.
As far as solo stuff goes, Alter Bridge are busy with tour dates right now, with an upcoming run starting April 21, meaning Myles Kennedy is probably busy to join The Conspirators.
Back in August 2016, a report surfaced claiming that GN'R are working on a new record that will be packed with guest appearances.
Anyhow, stay tuned.