QOTSA: Why We Decided to Make the New Album More Uptempo
"I don't know if it was conscious decision."
jomatami
Ultimate Guitar

jomatami
UG News editor since early 2013. King Crimson fan. I handle the 'news' around here.
Posted Aug 11, 2017 02:10 PM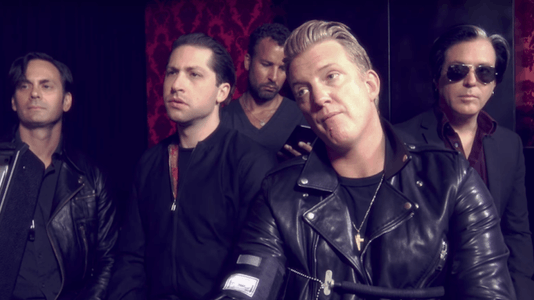 QOTSA bassist Michael Shuman was asked by Heavy Magazine about the band's decision to go with more uptempo beats on upcoming album "Villains," to which he replied (transcribed by UG):
"I don't know if it was conscious decision.

"After the last touring cycle, coming off that we were on a high.

"Because coming from making that record which was kind of a nightmare, putting out a record and people really responding to it and connecting with it, and ultimately took our band to another level.

"There was some success, and we felt good. We felt like a band after two years of touring, so kinda like taking that and going in with that kind of energy.

"Also, the first song that we kinda started with was 'The Way You Used To Do.' On that tour Josh had a demo of guitar riff and that clap, and just knew that kind of spark that led the direction for the rest of the record. So that one song was really like, 'OK, it's gonna be like this.'"

Michael also discussed the evolution of QOTSA, saying:

"With new people, new brains, new ideas, new hands - that changes the sound. Just the dynamic of us is...

"I can't speak how the dynamic was with past members and how those records were made, but I know that our dynamic is that we're like brothers and we're very tight.

"We hang out together all the time, and we get to play the music all the time. So I think inherently throwing us in the mix is going to change the sound.

"I think we're lucky enough to be in a band with a leader like Josh [Homme] who is an open minded individual and welcomes ideas. I feel like I can speak my mind."
"Villains" is due out August 25, you can check out the two singles unveiled thus far - "The Way You Used to Do" and "The Evil Has Landed" - in the embedded players below.