Robb Flynn: What Can You Expect From the New Machine Head Album
"Catharsis" coming your way in January.
jomatami
Ultimate Guitar

jomatami
UG News editor since early 2013. King Crimson fan. I handle the 'news' around here.
Posted Sep 23, 2017 03:01 PM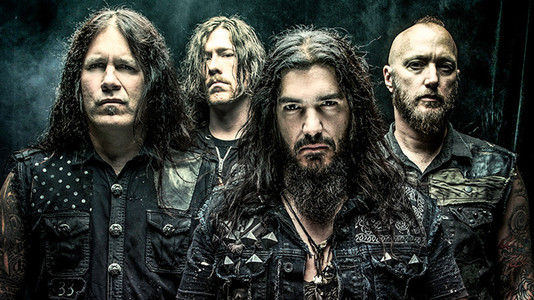 Frontman Robb Flynn talked about Machine Head's upcoming album "Catharsis" - due out in January - saying during a recent live stream (via The PRP):
"Lower your expectations for the heaviness, lower your expectations for the speed.

"If [2007's] 'The Blackening' was us at our most thrashing and aggressive, this is probably the most melodic and the most grooving we've been.

"There's little thrashy bits here and there and it's heavy, but it is a very groovin', rocking melodic record.

"I'm telling you that, because I don't want everybody to think that we're dropping fucking 'Reign in Blood.'

"And I could tell you that if I wanted to, I could make motherfuckers think that we were dropping the heaviest 29 minutes of music ever, but this isn't.

"And I want to be realistic with you and I want to be honest with you. It's very melodic... For no reason in particular we just decided to write some groovin', melodic songs and it's fucking good man.

"A lot of the songs are shorter. We got a couple of epics - of course we have to have a Machine Head epic, or two, or three.

"I think it's going to have two or three songs that are absolutely instant, and I think there's gonna be quite a few songs that people on first listen are gonna be like, 'Hmmm, I don't know about this.'

"And in a month, or two months, it's gonna be, 'That's some fucking good shit man.'"