Stream Cage the Elephant's New Album, 'Melophobia'
Listen to the whole LP a week before its release date.
UG Team
Ultimate Guitar

UG Team
UG editorial team. A group of people who are passionate about guitar and music in general.
Posted Oct 02, 2013 01:00 PM
Kentucky rockers Cage the Elephant are streaming their third album, "Melophobia," in full one week ahead of its release date (October 8th via RCA Records), Consequence of Sound reports. Take a listen below (by Rolling Stone). The 10-track album was produced by Jay Joyce, who previously helmed 2008's self-titled effort and 2011's "Thank You, Happy Birthday." It's preceded by lead single "Come a Little Closer" and also includes a track entitled "It's Just Forever" featuring the Kills' Alison Mosshart. In an extensive interview with CoS, frontman Matt Shultz said the album was inspired by the nostalgic tendencies of David Bowie and the explorative qualities of EDM. "With electronic music, it's so new and revolutionary that it seems the possibilities are endless," Shultz says. "And then on the other end of the spectrum, there's this purist indie rock and garage that's inspired by stuff like Velvet Underground and stuff from the '60s. So what we wanted is to take that playfulness and swagger but have it open-ended like EDM." Shultz also discussed with us the band's aspirations for "Melophobia:" "Musically, what we're trying to do is to be super thoughtful but blend that with the playfulness. It became a game to juxtapose and blend those polar opposites. We wanted to see how we can take those odd spectrums and marry them cohesively. It kinda became a game of how you make it work. The goal being to move in any direction so we could keep that in the future. People always talked about Bob Dylan finding holes in music, and I wanted to do that. To find the holes in the music and fill it with stuff we weren't hearing."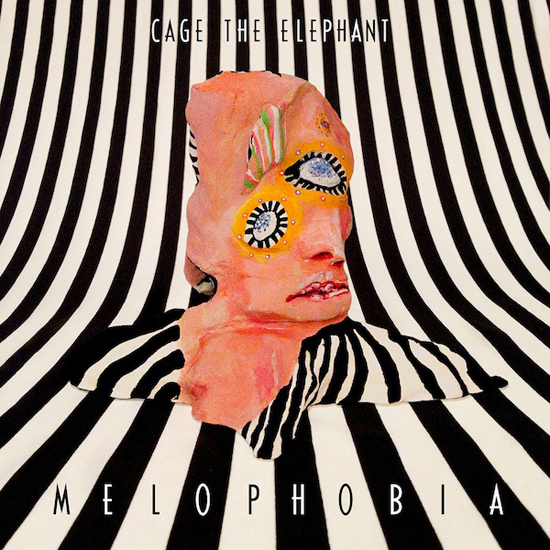 Pre-orders for the album are on-going. Watch the video for "Come A Little Closer" below. Melophobia Tracklist: 01. Spiderhead 02. Come A Little Closer 03. Telescope 04. It's Just Forever (featuring Alison Mosshart) 05. Take It Or Leave It 06. Halo 07. Black Widow 08. Hypocrite 09. Teeth 10. Cigarette Daydreams