Anthrax's Scott Ian: What Was It Like to Drink With Dimebag Darrell
"I'm not saying a hundred to exaggerate..."
jomatami
Ultimate Guitar

jomatami
UG News editor since early 2013. King Crimson fan. I handle the 'news' around here.
Posted Mar 26, 2017 02:44 PM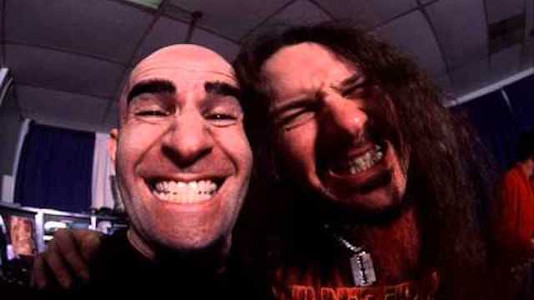 Anthrax guitarist Scott Ian recently remembered one of his drinking with Dime stories, telling Loudwire:
"It was mid '90s with Pantera, as most of my good booze stories are.
"They had just played Roseland Ballroom [in NYC], I can't remember which album they were touring on but they were having some party on Avenue A at some bar.
" I remember walking into this bar, I got there pretty early, it wasn't packed yet and Darrell had gotten there before everybody and lined up a hundred Black Tooths on the bar.
"I'm not saying a hundred to exaggerate. He literally lined up 100 Black Tooths and it was just me and him and a couple of other people there. So we just started doing shots... there was a hundred shots lined up on the bar. We were doing our best to finish those hundred so Darrell would have to buy another hundred.
"The next thing I knew [laughs], I was being carried out by Rex and I don't even know who else was carrying me out. I passed out face first on the ground after God knows how many shots.
"I was already drunk when I got there. Yeah, I passed out face first, luckily I didn't break anything and they carried me out on the street and sat me down. I'm just sitting there trying to get my wits back; people were coming into the bar and knew who I was and they're like, 'What the fuck happened to you?'
"I tried to rally and finish the hundred but I left, if I remember correctly I got in a cab and took off. So that's just one of many drunken stories."
The more you know...