Even Daft Punk Must Take Off Helmets at Airport, Photos Instantly Surface
Want to see how Daft Punk look like without helmets? Photos inside.
Ultimate Guitar

UG Team
UG editorial team. A group of people who are passionate about guitar and music in general.
follow
Posted Jan 31, 2014 12:52 PM
They might be one of today's hottest acts, but French electro pioneers Daft Punk aren't above the law and must take off their helmets at the airport just like anyone else.
Caught by the spying eye of TMZ, Guy-Manuel de Homem-Christo and Thomas Bangalter were filmed minding their own business at the airport, but mask-free. Dubbed "severely disappointing" by the tabloid source, the duo's in fact looking sharp as ever.
The story was also reported as Daft Punk's very first uncovering, which is hardly the truth. The footage does however bring the duo's latest unmasked photos, you can check it out below.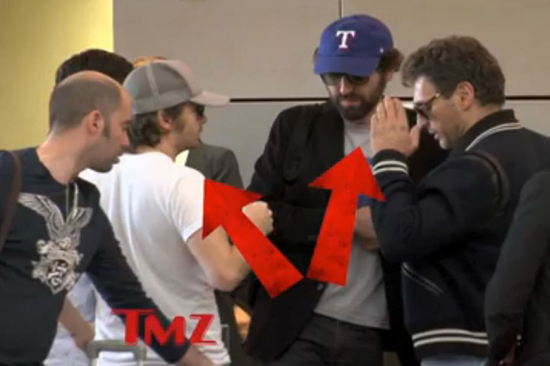 In related news, the band's Spotify streaming scored an impressive 205% leap following the latest Grammy triumph. As USA Today reports, other guitar-driven acts whose streaming numbers have gone up after the Grammys include Paul McCartney and Metallica with 126 and 63-percent jumps, respectively.