Metalhead Dad Upsets Internet by Photobombing Baby Photos With Devil Horns
Annoying or just too darn cute? You be the judge.
Ultimate Guitar

UG Team
UG editorial team. A group of people who are passionate about guitar and music in general.
Posted Jun 04, 2014 03:23 PM
Parents these days tend to come off as tad annoying by posting hundreds, if not thousands of photos of their newborn babies, but Mr. Brian Reda decided to give this mundane practice a bit of a different spin.
And the spin includes a fresh dose of metal, of course! Basically, Brian made sure to photobomb each photo of his baby son with a set of devil horns in the very front.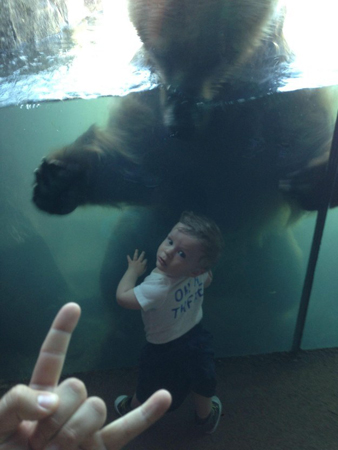 As Buzzfeed reports, the Metal Dad has first posed a photo from the zoo on Reddit, initially getting a dose of backlash from Redditors. Responding in a true metal way, Reda posted even more fresh pics.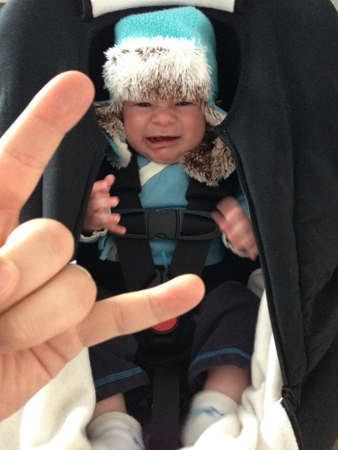 "Some people put up quite the stink about the 'metal hand' in the picture of my son at the zoo," he said. "I'm a stay-at-home dad and [this is] the way I've chosen to document our life together."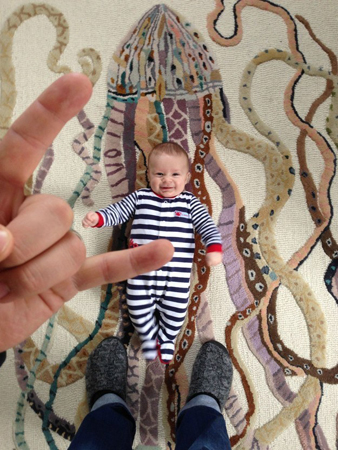 "So suck it. Dad life is metal."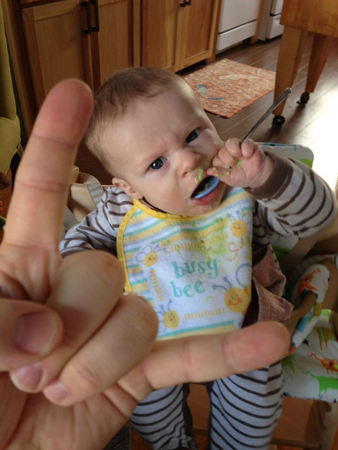 Being a photographer, Brian is always on the search for new ways to communicate. "The photos prior to my first 'Dad Life' image were cute and served the purpose of capturing him in all his infant glory," he told Buzzfeed.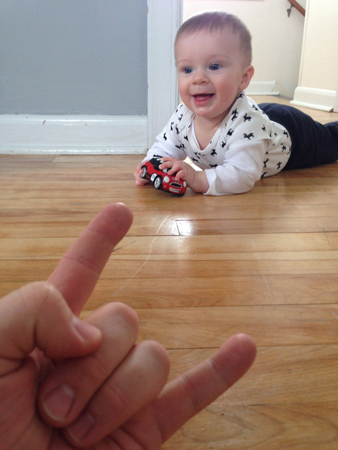 "I know that sounds selfish, especially in our selfie-crazed culture, but the series is about our relationship. It's about us. It's about being father and son."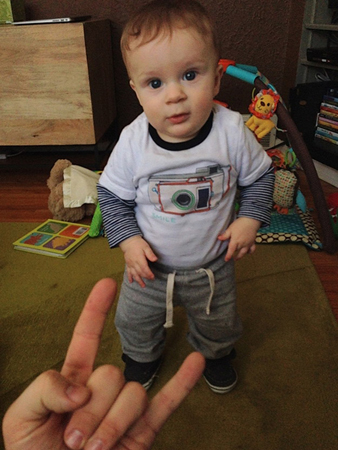 So in conclusion, rock on, Metal Dad.