Metallica: That Time We Sent 6 Male Strippers Onstage While Queensryche Was Performing
1989, "Justice" tour, Queensryche opening for Metallica.
jomatami
Ultimate Guitar

jomatami
UG News editor since early 2013. King Crimson fan. I handle the 'news' around here.
Posted Oct 01, 2017 05:41 PM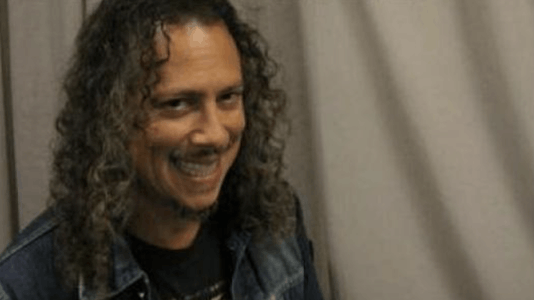 Kirk Hammett talked about Metallica pulling pranks on their opening acts over the years, telling 98.5 The Sports Hub (transcribed by UG):
"There's always hazing. That was sort of a regular thing for Metallica.

"We did some pretty bad things to The Cult, we did some pretty bad things to Queensryche, we did some pretty bad things to Metal Church.

"And then after that we just kind of treated our opening bands a little bit better. We're all practical jokers, so we would always be playing tricks on them."
Asked to single out "the best one," Kirk replied:
"Queensrÿche is [opening for us], it's like 1989, '...And Justice for All' tour, it was their last show.

"And during their big hit [ballad] 'Silent Lucidity' we sorted it out that there would be all these male strippers behind them.
"When they started playing that song, we told the lighting guy to light up the male strippers behind them.

"So we're watching, the light went on, and the whole audience just started reacting in a very, very positive way.

"And because they didn't realize what was behind them, they just thought, 'This song must be really popular here!'

"But they didn't know that we had six male strippers bumping and grinding. And it was hilarious! I remember I was laughing so hard that tears were streaming down my face."