Month in Review: The Best of November 2013
A collection of our top 10 poll winners and tracks of the week so you can see the best of November in one place.
UG Team
Ultimate Guitar

UG Team
UG editorial team. A group of people who are passionate about guitar and music in general.
Posted Dec 03, 2013 08:46 AM
It's time for our monthly roundup of all that was awesome in November. If you missed any of our weekly top 10 polls, or playlists voted by Ultimate Guitar readers, we've got a round up which will knock the pick from your hand. Are you ready?
Top 10 Roundup
Worst Band Reunion: Guns N' Roses
Out of all the disappointing band reunions ever, it was Guns N' Roses returning with just Axl Rose and no one else from the original lineup. See the full list of cringeworthy worst band reunions here.
Best Female Singer: Stevie Nicks
Fleetwood Mac's Grammy-winning singer wowed you in our top 10 female singers poll.
Worst Types of Music Fan: Beliebers
Out of every horrible clique of music fan, from hipsters to Insane Clown Posse fans, it was Justin Bieber followers that got your goat up the most. See the top 10 worst types of music fan here.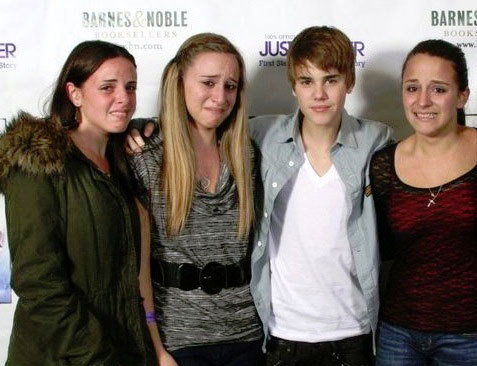 Best Progressive Metal Band: Opeth
In one of the best sounding and most popular polls of the year, Opeth outshone a stunning top 10 to become your favourite progressive metal band of all time. Well done. See the full list of best progressive rock bands here.
Tracks of the Month
You have the chance to vote for the best track of the week in our poll to find the best new rock streams on the web. Here's the winners from November. We love hearing your music tips, so feel free to share great tracks that we mission in November in the comments.
Top News Stories
Are Avenged Sevenfold the next Metallica? They're certainly trying their hardest to seed this idea into the press, and even Asking Alexandria drummer James Cassells is pushing the idea out. What do you think? The Lostprophets frontman is plain evil. He pleaded guilty to the worst crime imaginable, which we don't even want to repeat here. Awful. What a tragedy for music. What would dead rockstars like Kurt Cobain and Jimi Hendrix look like today if they were still alive? These creepy artists impressions will leave you wondering no more. Kerry King says fans aren't ready for Gary Holt to contribute to Slayer yet. Too right - late Jeff Hanneman only died in May, and it's been unsettling this year to see how laser focused King is on Slayer purely as a business. Sure, it's got to be done, but man. Something feels weird about all that, given the tragic circumstance of Hanneman's final years. That's the end of our roundup of November. What were your personal highlights? Tell us about your month in the comments.