Musikmesse 2013: Guitar Highlights
See the latest guitars from the Musikmesse trade show floor, including a 9-string Ibanez and a new Chris Cornell Gibson ES-335.
Unregistered
Ultimate Guitar
Posted Apr 16, 2013 08:06 AM
Musikmesse is Europe's premier music event, and we've been hunting out the showroom floor to bring you this gallery of new guitars and amps.
All the big name manufacturers were out in force on the showroom floor in Frankfurt, and there was a lot to explore. Here's a small slice of what we discovered at Musikmesse 2013.
Check out out Musikmesse 2013 Tech Roundup here.
Ibanez 9-String Prototype
Excuse me while I pick my jaw up from the ground and admire this freak of nature. Nine strings?! Insane and awesome in equal parts. Whether that sounds practical or not, you've got to applaud Ibanez for giving it a go. This isn't the time Ibanez have put a 9-string guitar on show (they had one on the floor at NAMM in January) but this blue version is smoking hot.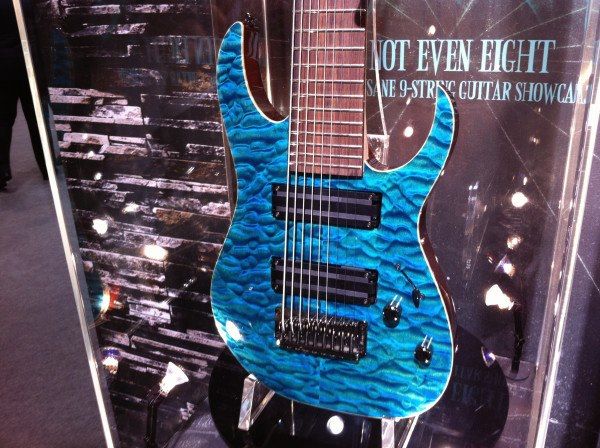 Fender Classic Series Stratocaster
This gorgeous '50s style guitar with a nitrocellulose finish could be the best value Stratocaster at around $1,000. A maple fretboard and aged plastic parts, it's got an authentic vintage look and the specially designed pickups will get you pretty close to a real '50s sound.

Fender Thinline Cabronita Telecaster
Probably the most beautiful guitar anywhere at Musikmesse. This Cabronita update has a new f-hole to improve the sound (and look twice as good). It's also available in white and Shoreline Gold, and though it's not out yet, it's said to have a reasonable price tag.

Chris Cornell Gibson ES-335
The Soundgarden frontman's signature Gibson is finally here, and it looks like the final product lives up to expectations. The earthy matt green finish and Lollartron pickups help it stand out from other 335s, but it won't be cheap.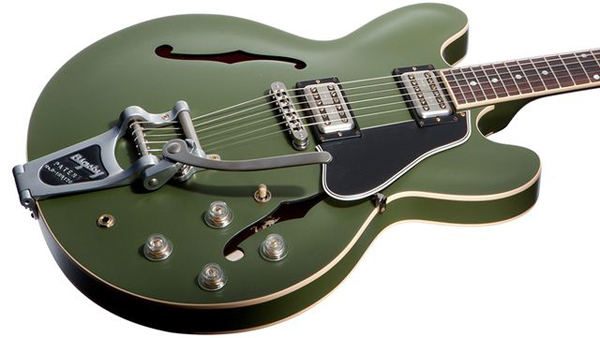 Yamaha CGX102
A new electro-acoustic guitar with a solid spruce top, nato back and sides, a choice of nato or mahogany neck and a rosewood fingerboard and bridge. It should sound even nicer than others in the CG series with a new preamp system - a good all-rounder for perfuming and recording.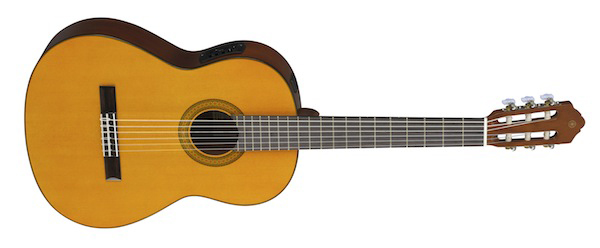 Yamaha APX500II
This exotic looking delight has a mango wood veneer top and comes in either a light amber sunburst or tobacco brown sunburst.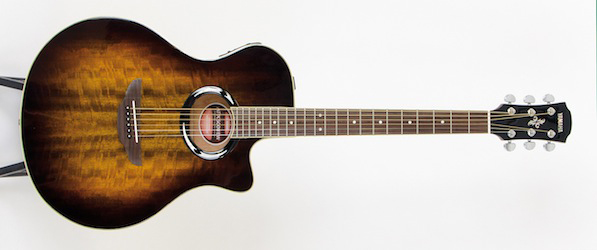 Marshall Custom Offset Head & Cab
Marshall have been selling a series of 50th anniversary one-watt amps for the last year, and this version will be the last that the Marshall Custom Shop make for the celebrations. Very few will be made, so you'll be lucky to get hold of one. A fitting tribute to Jim Marshall who died in May last year.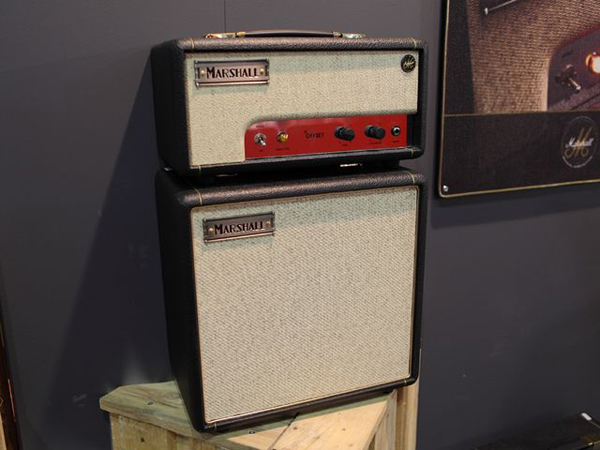 Bogner Stompbox Pedals
Bogner make some great amps, and have been experimenting with stomp box pedals since their Ecstasy and Uberschall pedals earlier this year. Now they're expanding their pedal lineup with these drive, boost and distortion pedals.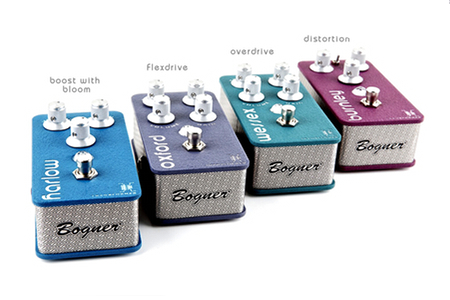 Orange Crush CR120C
Word is that Orange were quietly unhappy with their solid-state Crush amp sounds, and have been working in secret to completely overhaul them. Now they say they've cracked it, and have bundled a new reverb with spring, hall or plate settings which sounds just right.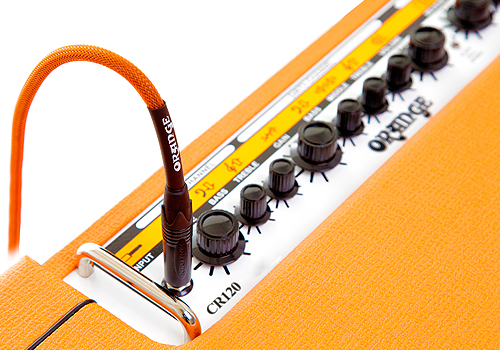 That's the end of our roundup, but there were plenty more guitars, pedals and amps on show at Musikmesse 2013. Have you seen anything new that you'd like to share with UG readers? Go ahead and post a link and start a discussion in the comments below.