Musikmesse 2013: Tech Highlights
You might be amazed at some of the new music technology that was revealed at the Musikmesse trade show last week.
Ultimate Guitar
Posted Apr 16, 2013 08:26 AM
Musikmesse is Europe's biggest music trade show, and thousands of new products premiere there every year.
We've done a roundup of the latest and greatest guitars, but there's plenty more to see from the music tech world at this event. We've been stomping the showroom floor to bring you a selection of new products that ought to catch your attention - take a look here to get an idea of what the music world will be tuning in to soon.
Sonama Guitar Jack 2 iOS Interface
iPads and other mobile devices are starting to be taken seriously as a creative tool for musicians now. Music apps have moved forwards in huge leaps and bounds, and it's always going to be easier for a guitarist to pick up an iPad and throw an idea down while they're feeling creative instead of firing up a computer, waiting for it to load, setting up the software and connecting some equipment - and by then, the creative juices aren't flowing. This new iOS interface from Sonama is the perfect tool to to unleash the musical power of your iPad or iPhone.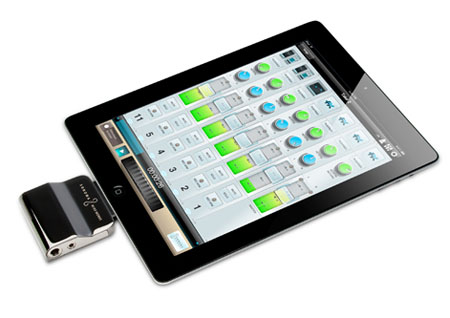 Novation Launchpad 2 Music Controller
It might look like something for electronic musicians instead of rock stars, but don't ignore the Launchpad yet. This MIDI controller puts a lot of power at your fingertips if you're interested in learning how to use Ableton Live, which is genuinely a great music environment for all musicians regardless of their genre background. This video is actually of the older Launchpad, and while the newer model brings several decent improvements, this clip of the old one remixing a bunch of pop tunes might inspire you to experiment in your own live performances.
Korg Volca Micro-synths
Cheap analog synths that sound awesome and hook together? Yes please! Micro-synths like this are nothing new, but these $150 beauties by Korg will sync together like a little electronic one-man band. There's a drum machine, a roaring bass synth and a lead keyboard, and judging by this video they look like a lot of fun.
Apollo 16 Studio Recording Interface
You know how recording studios are full of awesome equipment in racks which make big studio recordings sound like a million dollars? Imagine putting them in a box, and you've got the Apollo 16. These audio plugins sound seriously good, and include 16 channels of of audio both in and out. That's twice the number of channels on the original model. You could run a great recording studio with this at the heart of your recording rig.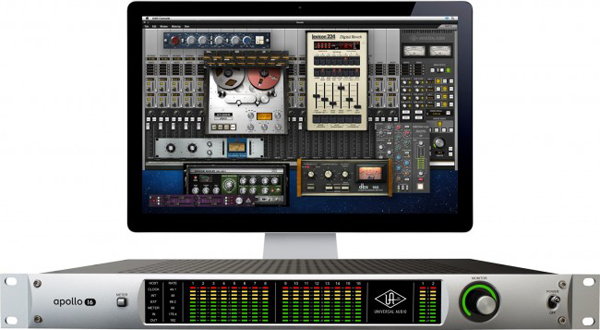 Nord Drum 2 and Nord Pad
The original Nord Drum is only a year old, but Nord have decided to upgrade the limited mono channel on the original and bring a proper stereo edition out. For most rock bands a traditional drum kit will cover all your needs, but if you like to explore progressive music or feel like having an extra palette of sounds in reach, this kind of device is perfect to set up at the side of your kit to expand your sound.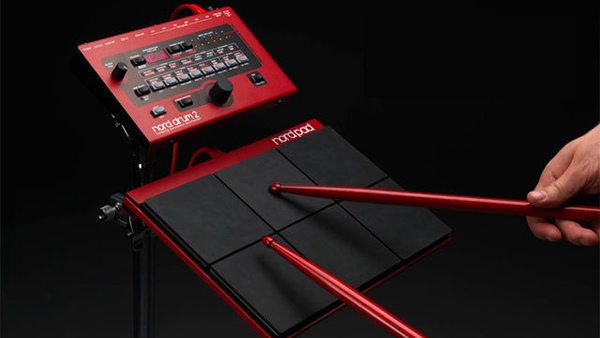 Do you think rock musicians should explore new technology to improve their music, or should traditional instruments be enough with a good dose of creativity? Let us know what you think about that and the new Musikmesse 2013 tech releases in the comments.