The Church of John Coltrane
A jazz legend, canonized by the African Orthodox Church.
Maria_Pro
Ultimate Guitar
Posted Sep 13, 2017 02:22 PM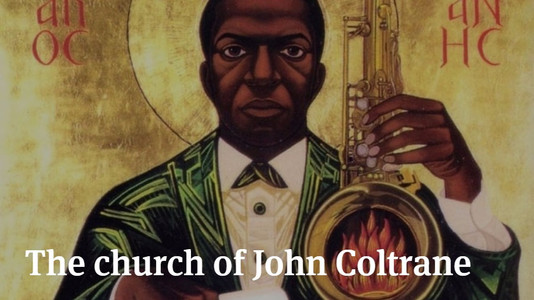 Faith is a sensitive subject. Some people find it difficult to live without religious beliefs, some don't. It usually seems like it's not that easy to find people with a similar belief system to your own. But in reality, if you're passionate enough the associates will find you. A good example of such passion are Archbishop Franzo Wayne King and Reverend Mother Marina King.

The spouses first saw Coltrane perform in San Francisco in 1965, and they were so blown away by the experience that they formed some progressive beliefs. The couple said they saw a vision of the Holy Ghost when Coltrane came on stage, and they refer to that moment as their "Sound Baptism." Shortly after, The Kings founded a small congregation that preached the gospel of Coltrane's music (in particular, his 1965 album "A Love Supreme"), and focused on meditation, prayer, and fasting. It was also involved with community organizing groups and the Black Panthers. The services were (and still are) centered around live jazz performances.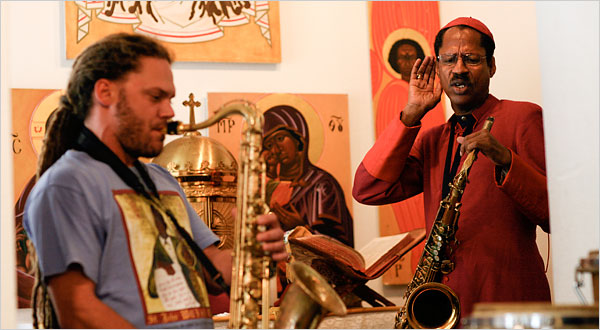 The group underwent multiple iterations in the '70s. It changed many names (Yardbird Temple, Yardbird Vanguard Revolutionary Church of the Hour, One Mind Temple Evolutionary Transitional Church of Christ, etc.) before it eventually settled down with its current name, Saint John Will-I-Am Coltrane African Orthodox Church.

Archbishop Franzo Wayne King said:
"From the very beginning of the church, we wanted everybody to know about this evolved, transcendent being that came in this time and this age with a new testament message that wasn't about division, and as Coltrane would say, 'living clean and doing right."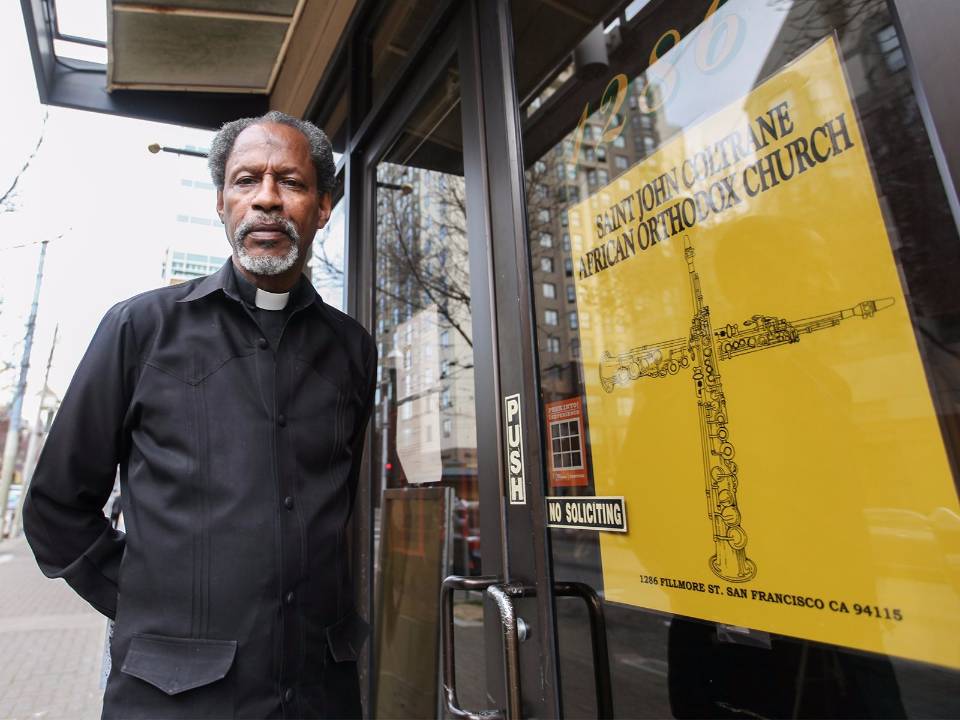 Surprisingly, the Kings were able to canonize Coltrane when their church became a part of the African Orthodox Church in 1982 (only in eleven years after its founding.) For comparison, it takes at least a century to canonize a person for a regular Christian church.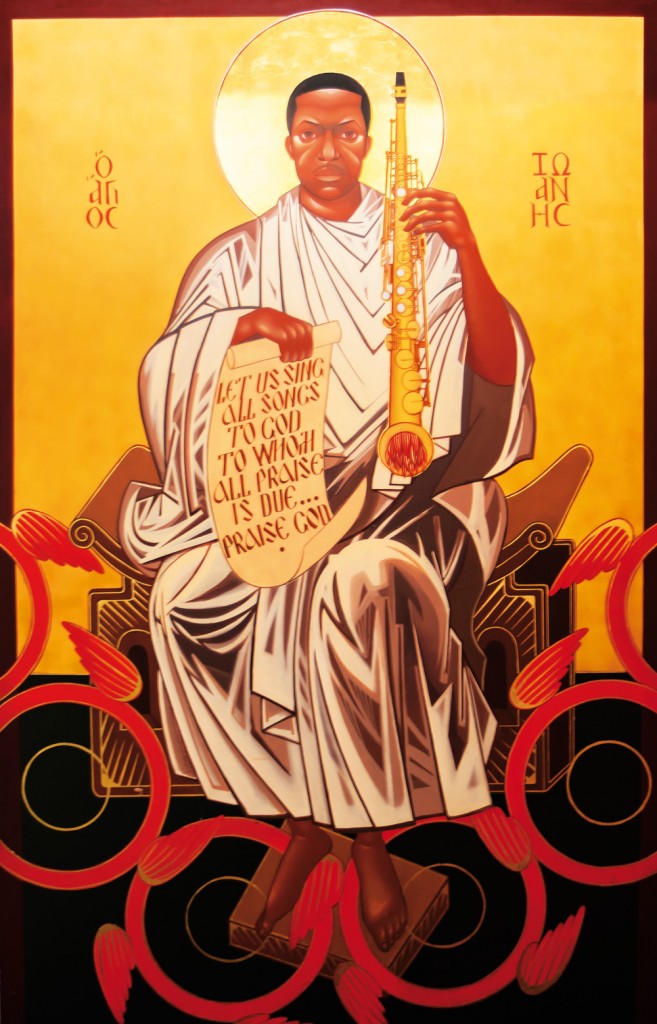 Saint John Coltrane African Orthodox Church was based at 351 Divisadero Street, San Francisco, until 2006, and then moved to 2097 Turk Street. The walls display Byzantine-style portraits of Saint John Coltrane, as well as Jesus Christ, the Virgin Mary, and Moses. The church has its own house band called Ohnedaruth. Services consist of reading Bible passages and hearing sermons interspersed with performances from "A Love Supreme."
Coltrane himself, whose grandfathers were both Reverends at churches in North Carolina, was raised, Christian. For a long time he struggled with heroin and alcohol addictions, yet in 1957 he experienced a spiritual awakening that changed his life. He became sober, and aimed to use music to make people happy through the power of God, starting with his landmark album "A Love Supreme."

Liner notes to "A Love Supreme":
In the year of 1957, I experienced, by the grace of God, a spiritual awakening, which was to lead me to a richer, fuller, more productive life. As time and events moved on, I entered into a phase which is contradictory to the pledge and away from the esteemed path. But thankfully now, through the merciful hand of God, I do perceive and have been fully reinformed of his omnipotence. It is truly a love supreme.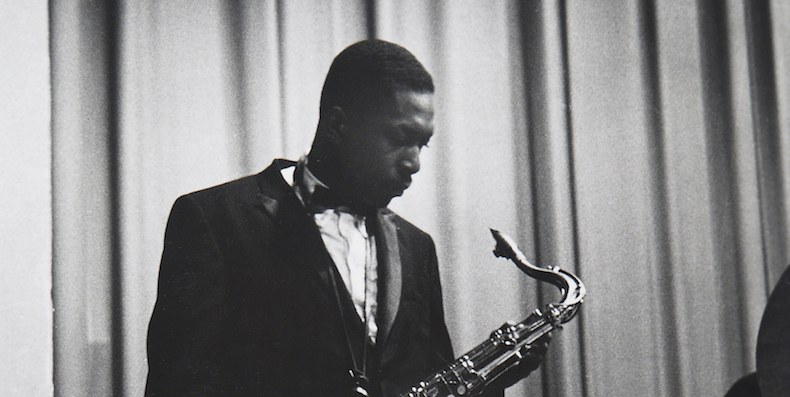 Archbishop Franzo Wayne King once said:
"When you look at the composition of titles and the sequence in which John has them laid out, we say that there's formula in that album. When he says, 'Acknowledgements, resolutions and pursuance,' it's like saying, 'Father, Son and Holy Ghost.' It's like saying, 'Melody, harmony and rhythm.' In other words, you have to acknowledge and then you resolve and then you pursue, and the manifestation of it is a love supreme."