Top 10 Best Rockstar Tattoos
Which musicians wears the best tattoos? Find out in this awesome new gallery of body art.
Ultimate Guitar

UG Team
UG editorial team. A group of people who are passionate about guitar and music in general.
follow
Posted Mar 21, 2014 04:33 PM
Rockstars have been graced in tattoos ever since the heady early days of rock. But with such fine ink heritage, there's a lot of competition for the best tattoo ever.
This week we asked Ultimate Guitar readers to nominate and vote for the best rock start tattoos ever. They didn't disappoint, and we've got a great gallery of rock tattoos for you.
Let us know which ones you love most in the comments. Think we've missed a few rock tattoos? Share a link in the comments, and remember to hit 'like' to share this rock tattoo gallery to your friends.
10. Henry Rollins
The former Black Flag singer graces a muscular back with a terrifying sun demon. Not as scary as when this fella shouts, mind.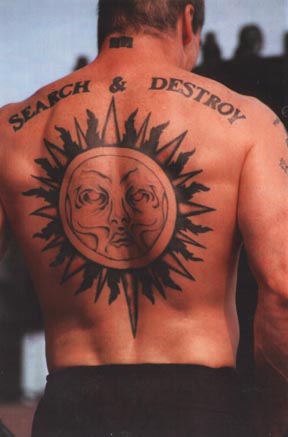 9. A7X's The Rev
The late Rev put himself on Team Sullivan in this play on a sports top.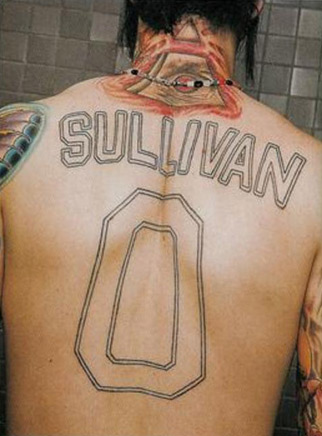 8. Axl Rose
Rose has re-inked his famous "Appetite for Destruction" tag over the years, from clean black lines to full colour. It's a surprise that he didn't simply scribble out his old enemy Slash from the drawing.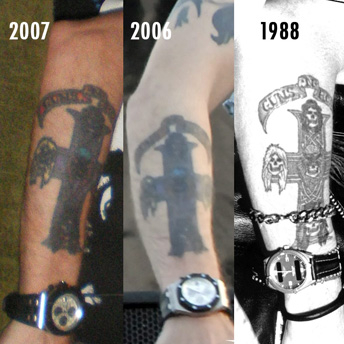 7. Brandon Boyd
Boyd has plenty of tattoos, but the red symbols on his arm have been an icon for the man ever since Incubus first emerged to the mainstream in the early 2000s.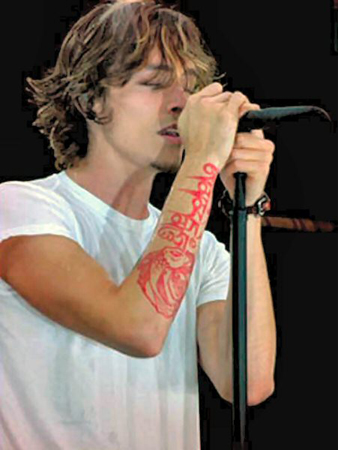 6. Ozzy Osbourne
Ozzy is a true old-school rock musician, with hand-drawn ink to spell his name on his fingers. Probably so that he can be identified when he gets lost, either from booze or old age.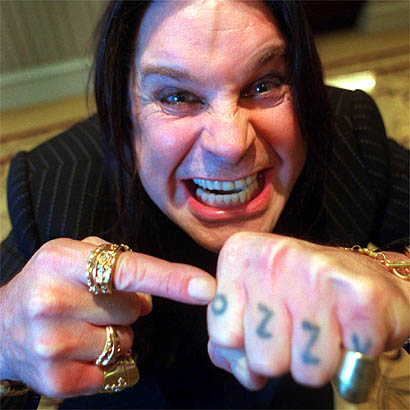 5. Phil Anselmo
The "Cowboys From Hell" tattoo on his head is a firm favorite at Ultimate Guitar. It was once framed by his swinging mohawk, and the other side of his head is tattooed too.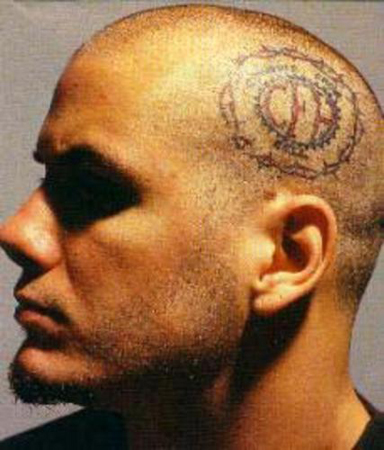 4. Mastodon's Brent Hinds
A brave move from Brent here - the sharp arrows sear round his face like the edge of a warrior mask.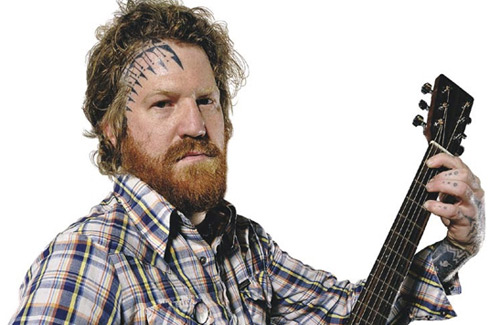 3. RATM's Tim Commerford
Never have we seen a fuller, more dense tattoo in the history of rock. His back is covered in a similar warrior-like pattern, with sleeves that end in a sharp line on his arm.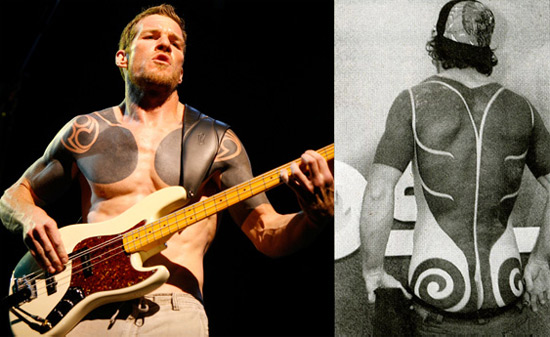 2. Red Hot Chili Peppers' Anthony Kiedis
A native-american inspired tattoo spreads its wings across Kiedis' back. Funny how he looks almost scrawny in comparison to his modern muscular physique.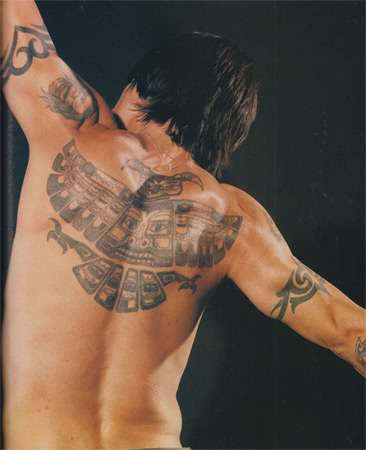 1. James Hetfield
It's official: Metallica frontman James Hetfield has the most popular tattoos in all of rock and metal. The fine detailing, variety of patterns and tones, and the sense of story telling that you get from decades of body art on one body make this the ultimate set of rock star tattoos.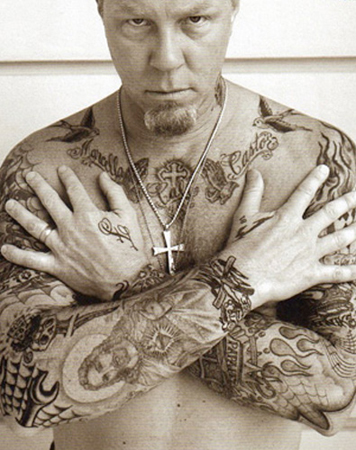 Congratulation James, you've earned our award for best rock tattoos ever!
We'd love to hear which is your personal favorite. Got your own tattoo? Share a link in the comments, and hit 'like' to pass this article to other ink-loving fiends. Thanks!