Top 10 Worst Lyric Lines in Rock
Prepare to be embarrassed, here are the worst lyrics in rock history.
UG Team
Ultimate Guitar

UG Team
UG editorial team. A group of people who are passionate about guitar and music in general.
Posted Apr 25, 2014 04:03 PM
For this week's Wednesday Question, we asked you to name the single worst lyric line in the history of guitar-driven genre.
As always, you guys delivered, reminding us of some of the most ridiculous lines of all time.
Check out the list you compiled below.
10. Black Veil Brides - The Legacy ("We'll change the world with these guitars")
Cheesy stuff doesn't cut it for UG, so the idea of "changing the world with these guitars" wasn't exactly met with ecstatic praise.
9. Metallica - Frantic ("My lifestyle determines my death style")
James Hetfield delivered some truly profound and deep lyric in his career, but not too many of them came from "St. Anger."
8. Bullet for my Valentine - Riot ("Riot! woohoohoo Riot! woohooohooo Here come the sirens here comes the law woohoohoo Run from the sirens run from the law woohoohoo")
The collectively bashed "Temper Temper" record is widely considered to contain some of the worst Bullet for My Valentine music ever. One of those tunes is "Riot" and its not-too-clever chorus you guys opted for.
7. Any Falling in Reverse line
Ronnie Radke and co. simply aren't UG's cup of tea, so just about any of their lyrics work fine for the list. How about "Tragic Magic?" "Magically I turn / Tragedy into / Melodies over / Catchy beats it comes so / Naturally so smooth and / Casually thats why they / Call me king of the / Music scene / La la la la la..." Wow...
6. Warrant - Cherry Pie ("Swingin' in the living room / Swingin' in the kitchen / Most folks don't / 'cause they're too busy bitchin' / Swingin' in there 'cause / She wanted me to feed her / So I mixed up the batter / And she licked the beater")
So cheesy it made a full circle and became cool, Warrant's "Cherry Pie" did manage to stand the test of time and basically become an epitome of cheesy '80s rock. Well, it's something.
5. Aerosmith - I Don't Wanna Miss a Thing ("I'll kiss your eyes and thank God we're together")
Arguably the band's biggest hit, Aerosmith's "I Don't Wanna Miss a Thing" is constantly finding itself on the border of cheesiness, crossing the line on several occasions. One of them is of course the "I'll kiss your eyes and thank God we're together" line.
4. Lou Reed and Metallica - Pumping Blood ("If I waggle my a-s like a dark prostitute, would you think less of me?")
Late Lou Reed delivered quite a few odd lines in his career. Take the "Pumping Blood" lyrics you guys singled out as one of the examples. Mr. Reed was also in charge for the whole infamous table thing.
3. Any Line by Nickelback
Seriously, what the hell is on Joey's head? Cracking the big 3, just about any Nickelback would do. So how about "Everything I Wanna Do?" "You and me sittin' in a tree, F-----K-I-N-G"?
2. Quiet Riot - Let's Get Crazy ("I wanna kiss your lips... not the ones on your face!")
The Quiet Riot gang brings us closer to No. 1 with "Let's Get Crazy" line - "I wanna kiss your lips / Not the ones on your face" ...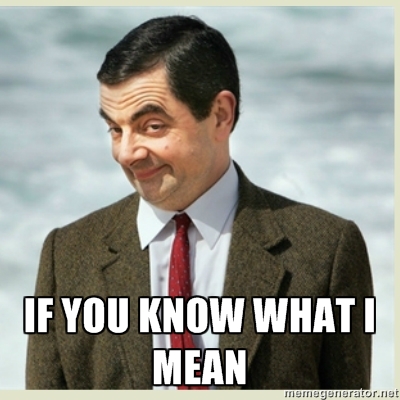 1. Limp Bizkit - Nookie ("I did it all for the nookie C'mon / The nookie C'mon / So you can take that cookie / And stick it up your, yeah! / Stick it up your, yeah!")
Finally, the one and only Mr. Durst. You shouldn't go too hard on the guy, after all, he did it all for the nookie.