Ease of Use:

8

Sound:

8

Reliability & Durability:

6

Overall Impression:

8

Reviewer's score:

7.5

Good

Users' score:

6.5

(

4 votes

)
Price paid: $ 629
Purchased from: Sweetwater Sound
Ease of Use — 8
Like I stated before, this is not your typical dial this and dial that here pedal. Hooking up pedal to the control app is even more overwhelming too, however, it's easier to tweak the pedal's parameters with them shown right in front of you rather than holding the X button and clicking again and dialing the parameter one by one. There is a manual for the pedal, there's a forum on their website with helpful people and of course YouTube tutorials. If you're a tweak and dial type person, I'd suggest going for another type of effect, this pedal is a sit for a while and tweak 'til your desire and make your own preset list and download it to the H9 type effect. Definitely a complex pedal but the results are worth it.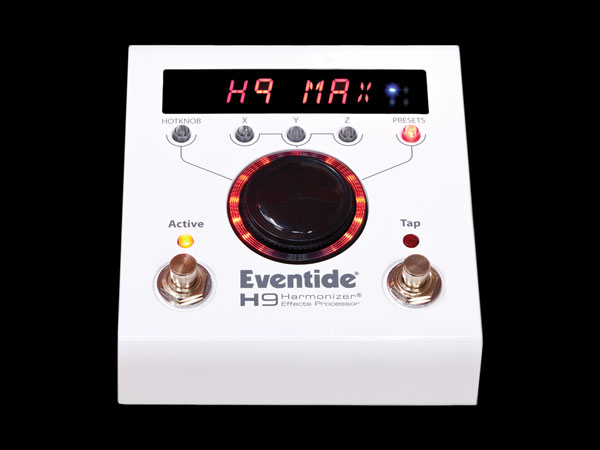 Sound — 8
99 presets from Eventide's classic algorithms ranging from Reverb, Harmonizer, Delay and much more. Out the box you have access to 99 different effects, some simple effects like Reverb or Chorus to complex effects like Diatonic harmonizing. At the moment I was running the effect thru a Peavey Rage 158 but manage to get it thru a Fender Twin Deluxe amp. Surprisingly the sound is amazing thru both amps. This pedal is all digital but the effects are studio grade. Some of the harmonizing or other effects can have a little bit of tracking problems but it's a lot better than some of the other effects out there. No lie, I was pretty overwhelmed with the amount of effects I could tweak or have access to.
Reliability & Durability — 6
The pedal can withstand live playing and sadly my H9 and I were involved in a really bad car accident which rendered the pedal broken. It sucks because it was a real durable pedal but the impact of the car and how fast I was going broke the foot switches and it sustained hardware damage. You'd think for a 700 dollar pedal that it'd be more durable but accidents happen. At the moment, I'm trying to get my insurance to cover the cost of the pedal. If I manage to get money to get a new one, I'm honestly considering a Strymon Big Sky due to the fact that the pedal was too overwhelming for my tastes.
Overall Impression — 8
I range from lo-fi, noise, '90s rock, and etc and honestly this pedal brings up some awesome reverb for that deep hall sounds to subtle slapback. Post-rockers will definitely love this pedal or Brian Eno fans. Just a fair warning tho, you might want to read up or do some research on this effect before you buy because the price is not the only thing that's steep about this pedal, there's an overwhelming amount of effects and options. During the 3 weeks I owned it, I was still a bit confused with some of the tweaking.