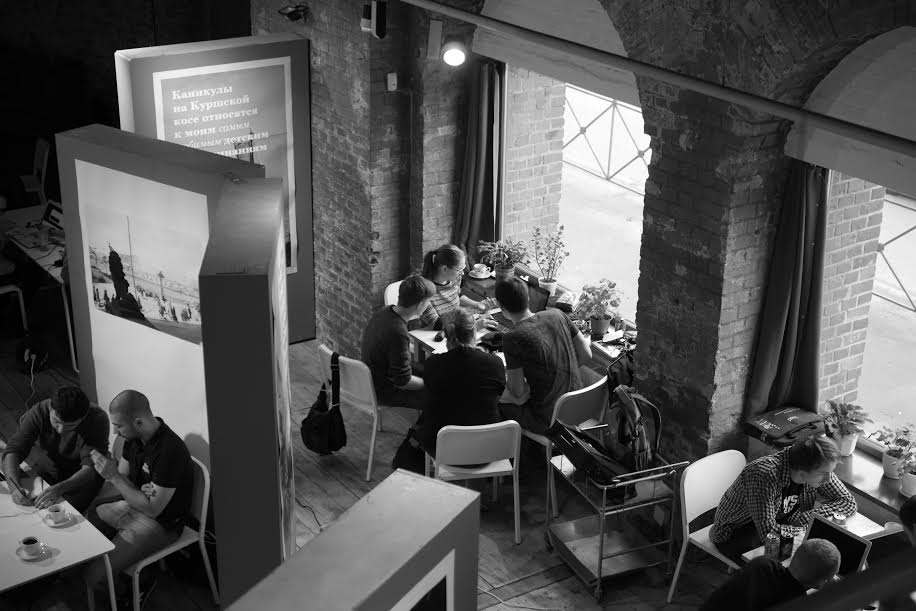 Why are songs licensed?
The boring answer our lawyer wants to give you as to why our songs are licensed is that it is legally required. If we cannot show you a song you want to play, there's likely some long, complicated legal reason why the artist does not want us to show it. If you really care, there's a lot more information below that explains this.
But the real reason why our songs are licensed is simple: artists deserve to be paid. Most of us at Ultimate Guitar are musicians, and we know how hard it is to not only write a good song, but to get other people to hear it and like it. Maybe this is because our songs suck or we're shitty guitarists, but we know that Ultimate Guitar would not exist if there were not great songs that we all wanted to learn. We respect artists and are proud to support their work. By supporting artists, we are supporting rock and roll, and that is cool.
Songs are a vehicle for the artists to express themselves, but also to make a living. Songs can make money for artists in various ways. Artists make money when songs are downloaded, streamed, played on the radio, or used in video games, movies and TV shows. One of the oldest song usage licenses is for sheet music. Before apps, the Internet, CD, vinyl, radio and player pianos, music fans would buy sheet music of their favorite songs so that they could play the songs on their pianos or other instruments. Over one hundred years later, sheet music is still a popular way to learn and play music, but with tab sites and apps songs, musicians have yet another way to find their favorite songs.
The songs that you can search or browse on a tab site or app are just a new source of license fees for artists. From the artists' point of view, if you are viewing the tab, it is no different from when you hear the song on the radio, in a movie, on TV or in video game. So, it is fair that the artists get paid for this relatively new use of their songs.
In addition to the concept of fair pay for use of the songs, there is a legal reason which is known as copyright.
What is copyright?
Copyright is a form of legal protection automatically provided to the creators of "original works of authorship," including musical works. In the United States and many other countries, copyright law gives the author, creator or owner of an original creative work an exclusive right to:
Reproduce (copy) or distribute the original work to the public (for example, to create and sell copies of a song)
Create new works based upon the original work (e.g. make a movie based on a song)
Perform or display the work publicly (e.g. perform a song)
How are songs licensed?
Licensing is when an artist gives permission for someone else to do something normally restricted by copyright law. For example, an artist may license a song a service that allows users to use and share guitar tablature, chords and lyrics. Or an artist can grant permission for the song to be used in instructional music learning videos. Artists quite often have representatives called "publishers" who issue the licenses and collect the money for the licensed usages. Ultimate Guitar has licenses with thousands of publishers and Artists to use the songs on the service, including Sony/ATV Music, EMI, Alfred, Hal Leonard, Peermusic, Faber and Music Sales. Additionally, Ultimate Guitar has a license agreement with The Harry Fox Agency through which ten of thousands of other publishers can grant rights to Ultimate Guitar to allow users to use and share guitar tablature.
Alfred Music is deeply committed to supporting the rights of musicians, composers and other creative people, including their right to be compensated fairly for use of the product of their labor. Alfred Music is happy to work with legal, royalty-bearing digital music services such as Ultimate Guitar who share that same commitment.
— James Grupenhoff, Director of Licensing, Alfred Music
Sony/ATV is pleased to be in business with Ultimate Guitar not only because it is a great online destination for guitar and bass tabs, but also because Ultimate Guitar recognizes the importance of being properly licensed, so that songwriters can be properly paid for their work.
— Michael Abitbol, Vice President, Business & Legal Affairs, Sony/ATV Music Publishing
Why are some songs blocked?
Sometimes, the owners of certain songs do not want the songs used in a particular way. This is why certain songs may be "blocked" on Ultimate Guitar. When this happens, we try very hard to convince the owners of the blocked songs to change their minds. You can help by telling us why you want to learn the blocked song or why it is important to you, and we will share these directly with the artist or their representative. Your words and your story can make a difference.
Why is licensing important?
Licensing the songs is part of a legal and business framework that started in the 1800's. Tab and lyric services that do not cooperate and comply with this system can be subject to expensive lawsuits that usually result in their being shut down.
But even more importantly, as we said at the beginning of this article, most everyone who works at Ultimate Guitar is a music fan, just like the users who use the service. We want to make sure to compensate and support the artists that allow us to use their music within the Ultimate Guitar community. So everyone who is lucky enough to be part of our Ultimate Guitar family has to pay (literally) their respects to the creators of the music we are licensed to use. I mean everyone has to eat, right?
What's the role of Ultimate Guitar in all of this?
Ultimate Guitar is a platform that connects millions of musicians and guitarists, and together with our contributors and users, we have created a community of music-lovers who not only want to learn and play their favorite songs, but who also want to share this experience with others.
Contributors who create tabs don't have to worry about anything except creating awesome tabs. We take care of obtaining the necessary rights and permissions from the artists.
Guitarists who come to Ultimate Guitar know that they will have access to almost a million tabs at their fingertips for free. Yeah, we sell premium services and apps that we would love you buy, but if you don't want to, you don't have to. You can still access the site for free, thanks to our advertisers and the agreements that we have with artists.
Ultimate Guitar develops and maintains all of the technical and administrative infrastructure needed to operate our site and give our users access to almost every song they can think of in one place. There are more than 60 million people who use Ultimate Guitar to get tablatures, read news, reviews and articles. This doesn't magically happen. Ultimate Guitar has expenses just like Facebook, Spotify or any other company. Even Wikipedia had to raise $60 Million in 2014 to support its operations, and it doesn't even have to pay royalties. We have an incredible group of engineers, designers and programmers who provide our community with the best site and services possible. We are proud of what we have built, and we will continue to work hard every day to make Ultimate Guitar even better for our users, contributors and musicians everywhere.